Simon Kelleard – Stepping into the ring for a good cause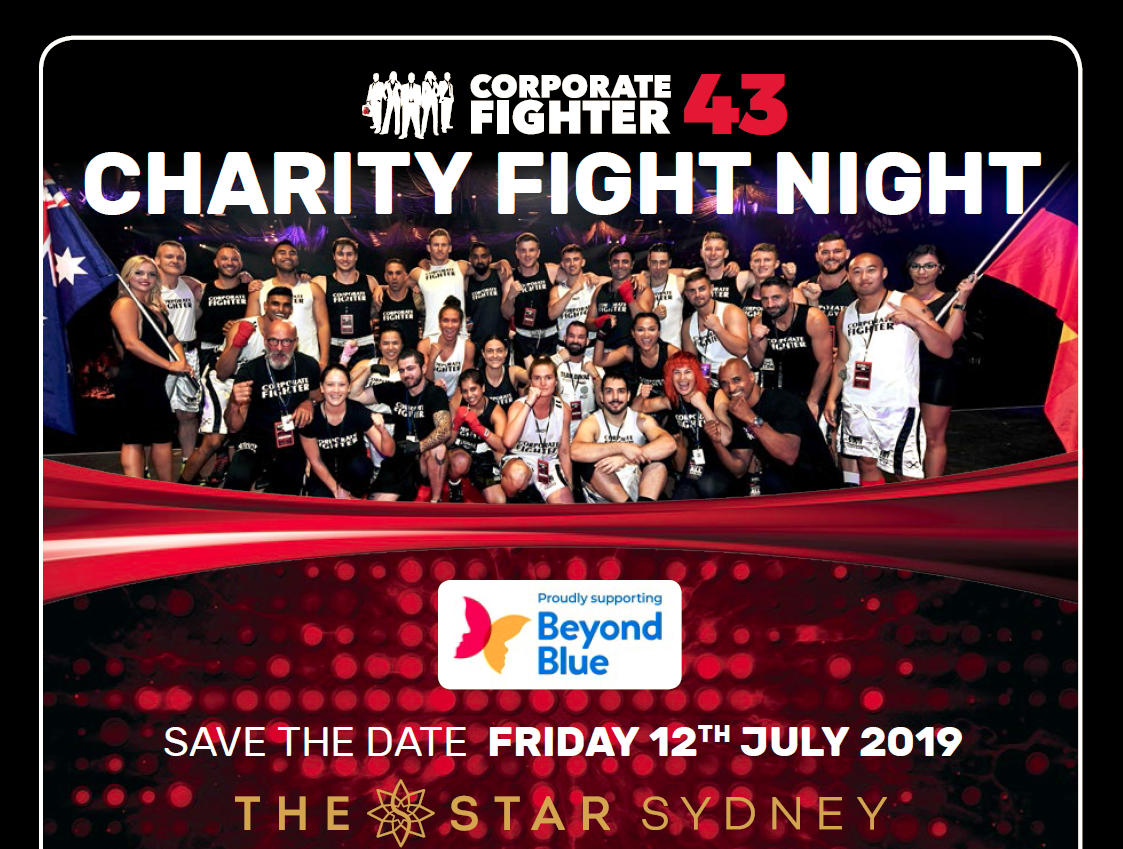 Our very own Simon Kelleard, has thrown himself into the ring by signing up to represent Lipman in 'Corporate Fighter 43'.
'Corporate Fighter 43' is a twelve week amateur boxing program culminating in a Black Tie 'Fight Night' all in the aid of charity, namely Beyond Blue and a number of associated charities.
This year, Fight Night will be held on Friday the 12th of July at the STAR in Sydney, but before that, Simon will undertake intensive training alongside fellow competitors under the watchful eyes of professional coaches. Fitness and skill levels will be closely monitored to ensure fair matching of opponents. In addition to the group sessions, general personal training and one-on-one boxing tuition is also provided to help boost fitness and hone those pugilist skills.
On Fight Night, fighters compete in 10 to 15 individual bouts of 3 x 2 min rounds. All bouts are run in accordance with NSWABL rules, regulations and scoring and are fought to decision. Headgear and 16oz gloves are supplied for all fighters on the night
Fighters get to select the charity the wish to fight for, and Simon has chosen Mates in Construction.
To support Simon's fund raising efforts – and to buy tickets to FIGHT NIGHT 
CLICK:  https://give.everydayhero.com/au/corporate-fighter-43-simon-kelleard
Great cause Simon and good luck to you!
You may also be interested in…