Mission Australia Centre in Coffs Harbour Receives Government Funding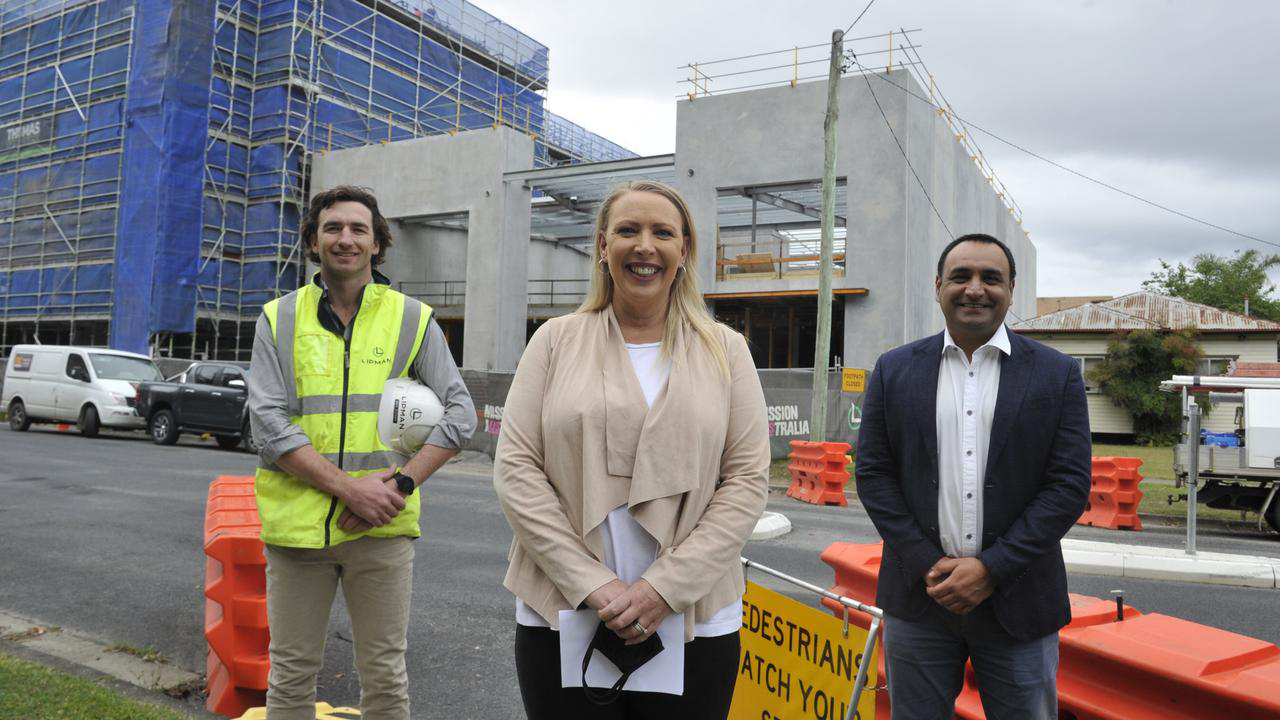 Congratulations to Mission Australia, on the announcement from local Coffs Harbour MP, Gurmesh Singh (https://www.facebook.com/GurmeshSinghMP). The Mission Australia Centre that we are currently building has received funding from the State Government's Infrastructure Grants Program to assist with the interior fitout. The community centre will be constructed next door to the social and affordable housing we are also delivering concurrently.
Overall, the project is progressing well with the housing roof and external in the final stages as we are now preparing for the scaffold strip and façade reveal in a couple of weeks. The fit-out of the five-storey building has been following a routine, with level 1 receiving its finishing touches and level 2 not too far behind. The rewards of utilising the innovative Trudeck formwork system and cast in bricks to precast walls system are now evident, as wet areas of all rooms were completed well in advance, leaving less to do during the final fit-out works of each room. The challenge now is coordinating the external works in an extremely tight site as we remove scaffold and start clearing out of site. The prototype room was presented in July and received very positive feedback from the client (Mission Australia), the superintendent, Signature Project Management, and architect, Become, which gives confidence for the fit-out of the remaining rooms.
The Mission Australia Centre is also in the fit-out stages, with roof and cladding nearing completion. The purpose-built community hub will be an inclusive, vibrant centre offering a range of tailored community services, directly adjacent to the housing accommodation.
Mission Australia are still raising much needed funds for this project, head here to support: https://www.missionaustralia.com.au/build-a-thriving-community-in-coffs-harbour
You may also be interested in…