OUR APPROACH
Bringing a unique approach to customer satisfaction
As leaders in the construction field, we are active across several sectors which has built a track record of experience that we pass on to our Clients. Our portfolio of projects covers all sectors including Aged Care, Commercial, Industrial, Health, Sporting Facilities, Education as well as fit out, refurbishment and heritage restoration.
Our experience and expertise ensures we get the most out of every project, leveraging innovations in design, materials and technology to ensure our Clients get the best product possible. Our project teams are focussed on delivering more that just an outcome. Our teams constantly strive to add value to the project by deeply understanding our Clients and keeping their objectives at the heart of every decision.
As a pioneer of Collaborative Contracting, our site teams establish a tone that brings the best of the entire site team to the table and instils a sense of pride in the product that we are delivering. Our site is a reflection of our Client, and we work hard to make sure that our project represents the same commitment to excellence.
Our approach is one of the main reasons we have been around since 1966 and why our Clients keep coming back.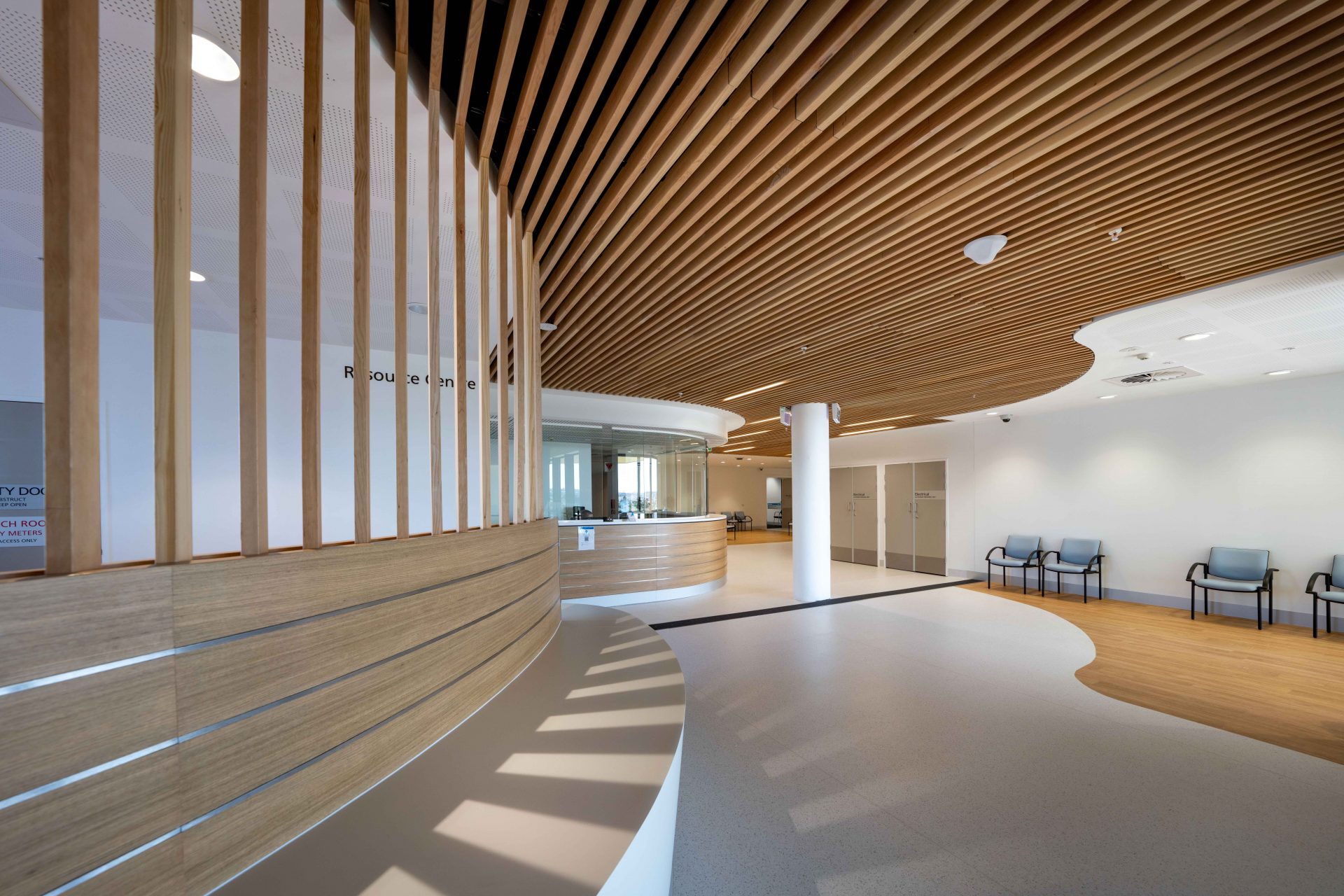 Western Cancer Centre Dubbo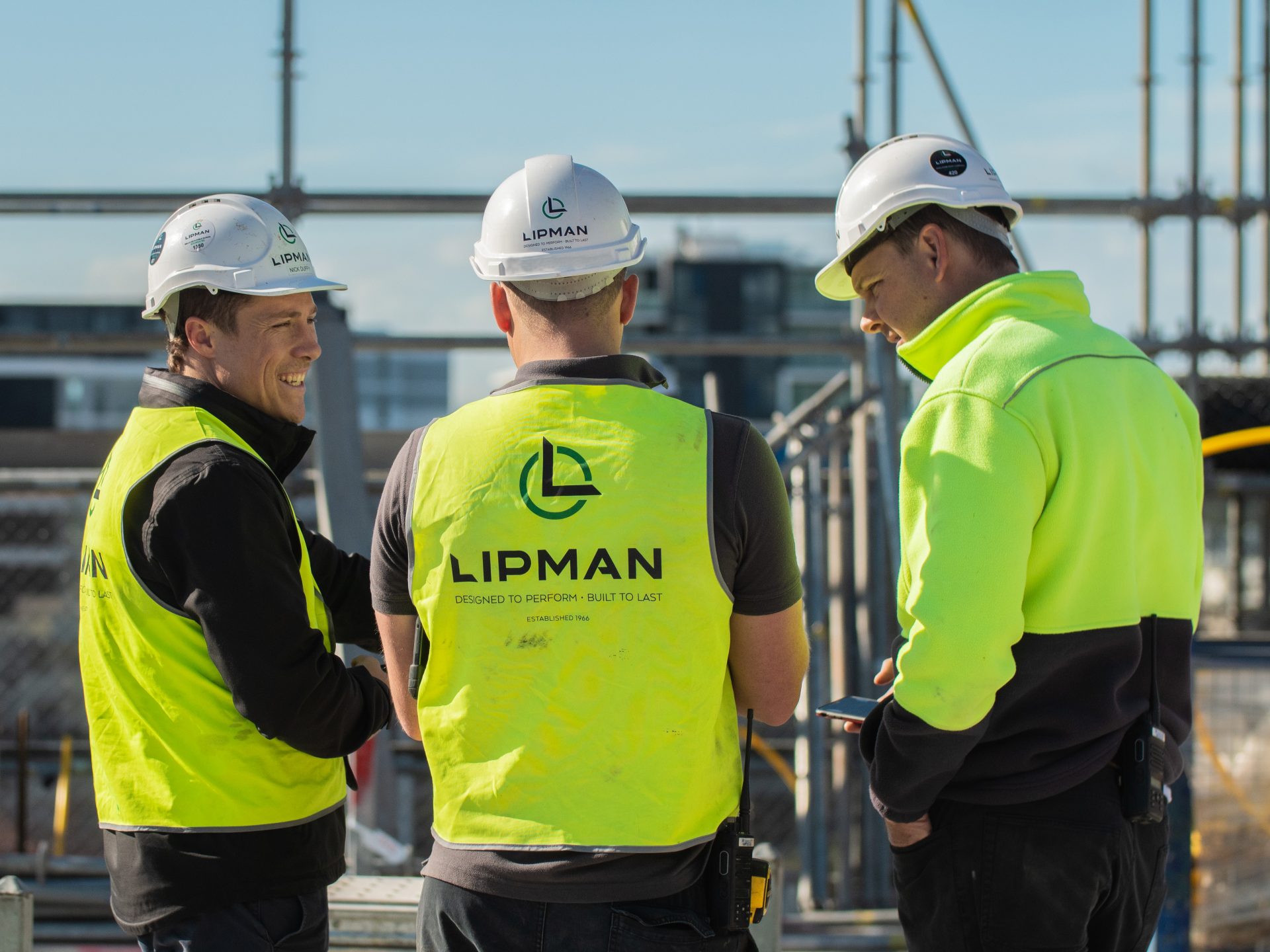 Our Services
Lipman is an experienced commercial builder
Lipman is an experienced, commercial builder that has constructed (and refurbished) some of Sydney's most outstanding commercial, educational and industrial buildings for more than 55 years. These include Northpoint, Sydney Equestrian Centre, Wet 'n' Wild, and the Macquarie University Arts Precinct.
Construction
We are builders at heart and enjoy becoming part of the delivery team in a construct only role. Our bias for communication and collaboration is an asset to the design team as the challenges of delivery are resolves as a cohesive delivery team. The experience of our teams ensures that designs are resolved well before they become critical and the project is carefully planned to avoid delays.
Design & innovation
Lipman strives to provide value engineering outcomes through early contractor involvement or conventional design and construct tendering. Our project team challenges all aspects of a project and works closely with design consultants to develop solutions that reduce cost or improve feasibility.
Early contractor involvement
Our approach to successful early contractor involvement is building robust working relationships. We aim to ensure that the client's and team members' expectations, goals, and objectives align from the outset. ECI allows us to implement innovative and sustainable building practices that we have developed.
Commissioning and defect management
Lipman ensures planning for successful commissioning completion and handover starts at the beginning of the job. The commissioning of the building service systems is an integral part of achieving both the design and the operational objectives of a project. Lipman ensures all major stakeholders are involved.
Safety & Quality
A commitment to Quality and Safety
The safety of our team is our highest priority. We are committed to providing construction solutions that exceed client expectations, without causing harm to our people of the environment in which we operate. Our safety record and reputation in the industry is driven by our dynamic commitment to safety throughout every project and simple, easy to implement systems. Lipman employs a proactive, preventative approach to safety that focusses on planning and workshopping to eliminate potential hazards from arising. This coupled with an unwavering commitment to the day to day implementation of work procedures means are sites are well organised, safe workplaces for our trade partners.
We take a similar approach in ensuring that we deliver work of the highest quality. Our sites are always well-staffed meaning that we have time to inspect, and ensure that the work we do is correct. By planning our work, we have the time to prototype, investigate and ensure that our work exceeds the expectations of our clients, as well as being able to drive improvements at a time when the cost of change is low. Our systems are agile and easy to implement to help guide our teams and ensure that quality outcomes are achieved.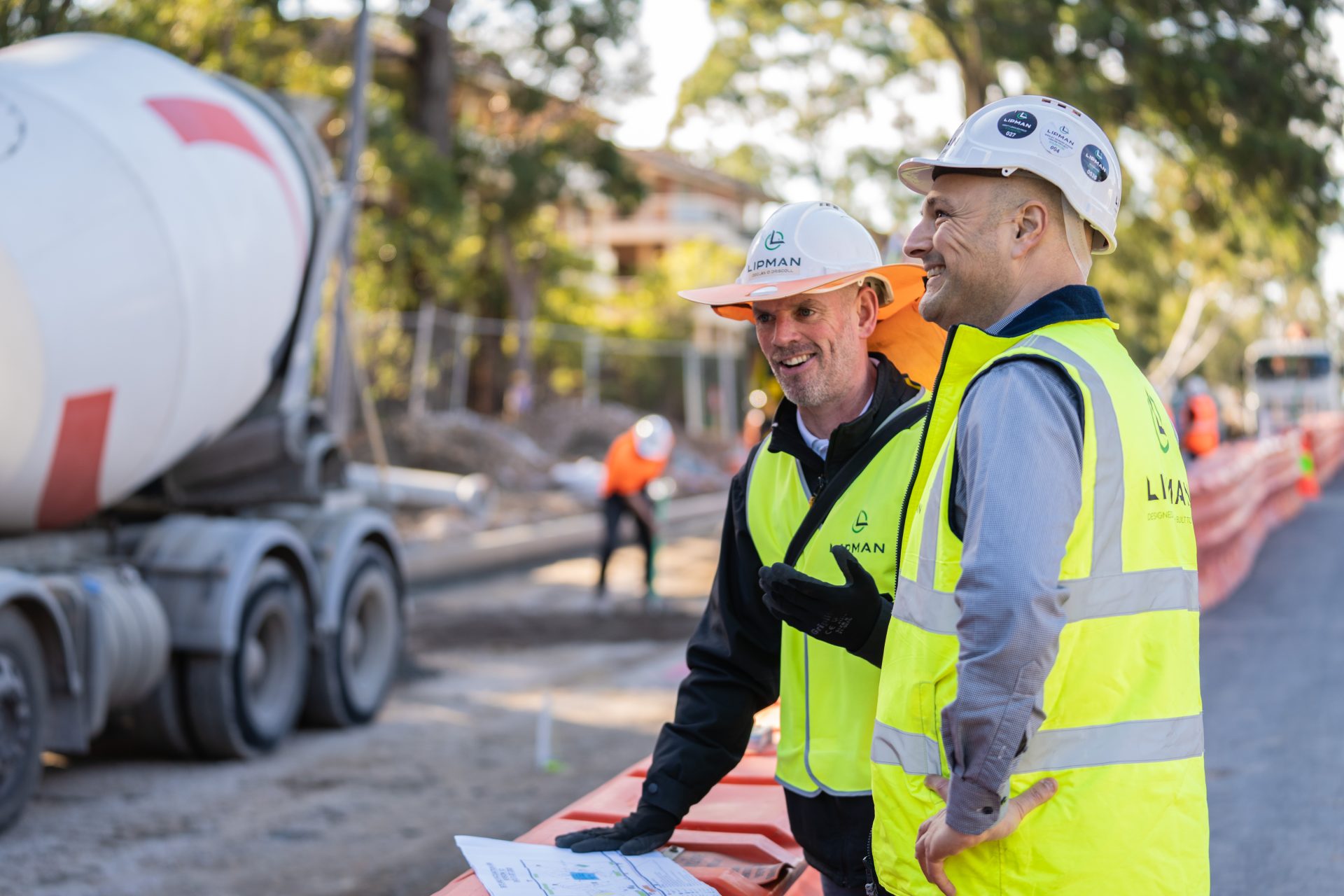 Management Systems
A Customer Focused System
Our aspirations for delivering defect free projects without incident are underpinned by our core values, a culture of integrity and a robust integrated Business Management System which is applied to all aspects of the business. Our integrated management system approach provides our clients and community with the assurance that projects will be effectively and consistency delivered to expectations with minimal risk. We employ a risk-based, customer focussed management system which integrates our business functions and compliance requirements into a single auditable framework. Our Management System Manual provides a quality, safety and environmental 'one-stop-shop', management manual. It contains all the systems and processes required to satisfy our clients' requirements; and our policies and procedures for delivering our projects defect and claims-free, on time, and without incidents.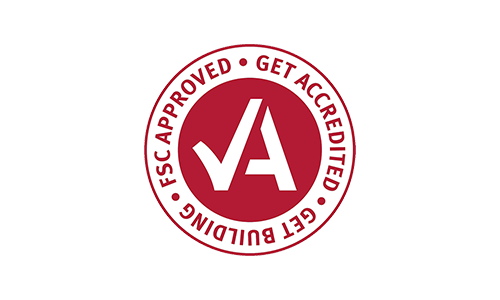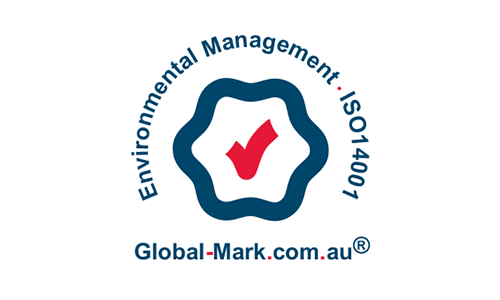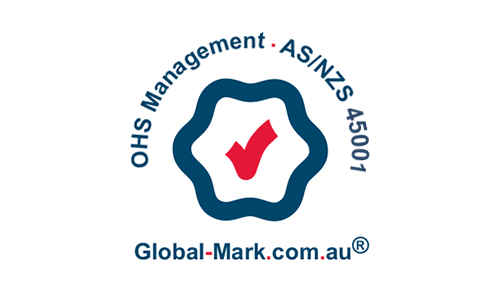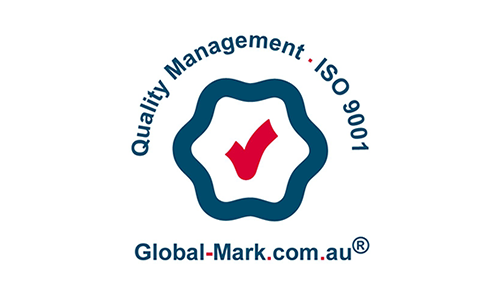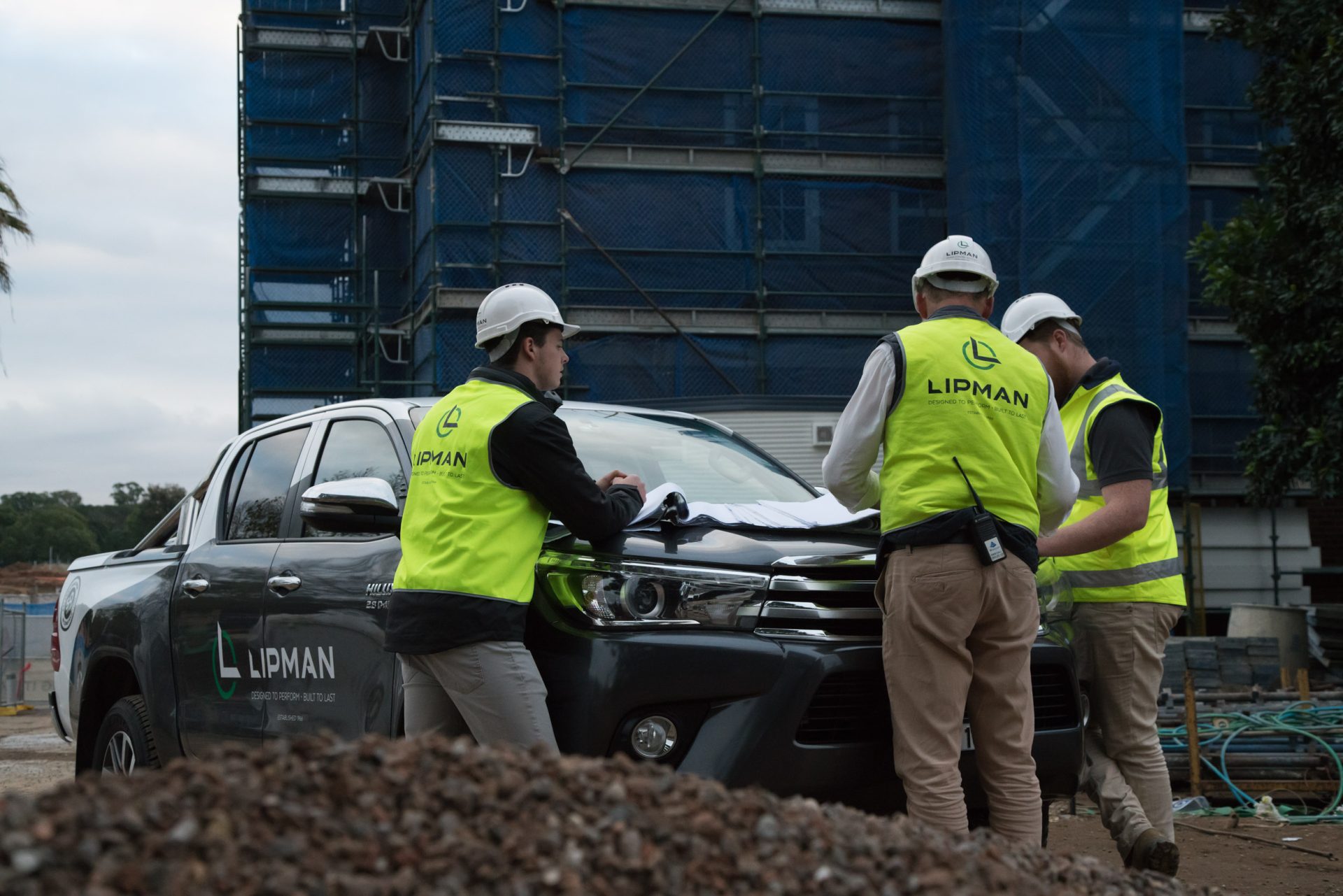 Our Accreditations
Recognised Best Practice
Lipman's management systems are compliant with and certified to the internationally recognised best practice management systems models: ISO 9001—Quality Systems; ISO 14001—Environmental Systems and ISO 45001—Safety Systems. Lipman is also accredited to the Australian Government's Building and Construction WHS Accreditation Scheme.
Our environment
Achieving a Net-Benefit
As an established company in the Australian construction industry, we are acutely aware of our obligation to protect and enrich the environments that we work in. Our sites teams are continually aware of the impact our project may have on the surrounding environment and community and we continually evaluate and improve our practices to ensure that this is minimised or eliminated where possible.
Lipman's environmental management system is developed with the aim of achieving Lipman's objectives to prevent pollution, maximise positive impacts and minimise the negative impacts of our activities on the environment in which we operate. These corporate objectives are documented within Lipman's Environmental Policy. Lipman's environmental management systems are developed to achieve these objectives and provide a foundation for continual improvement.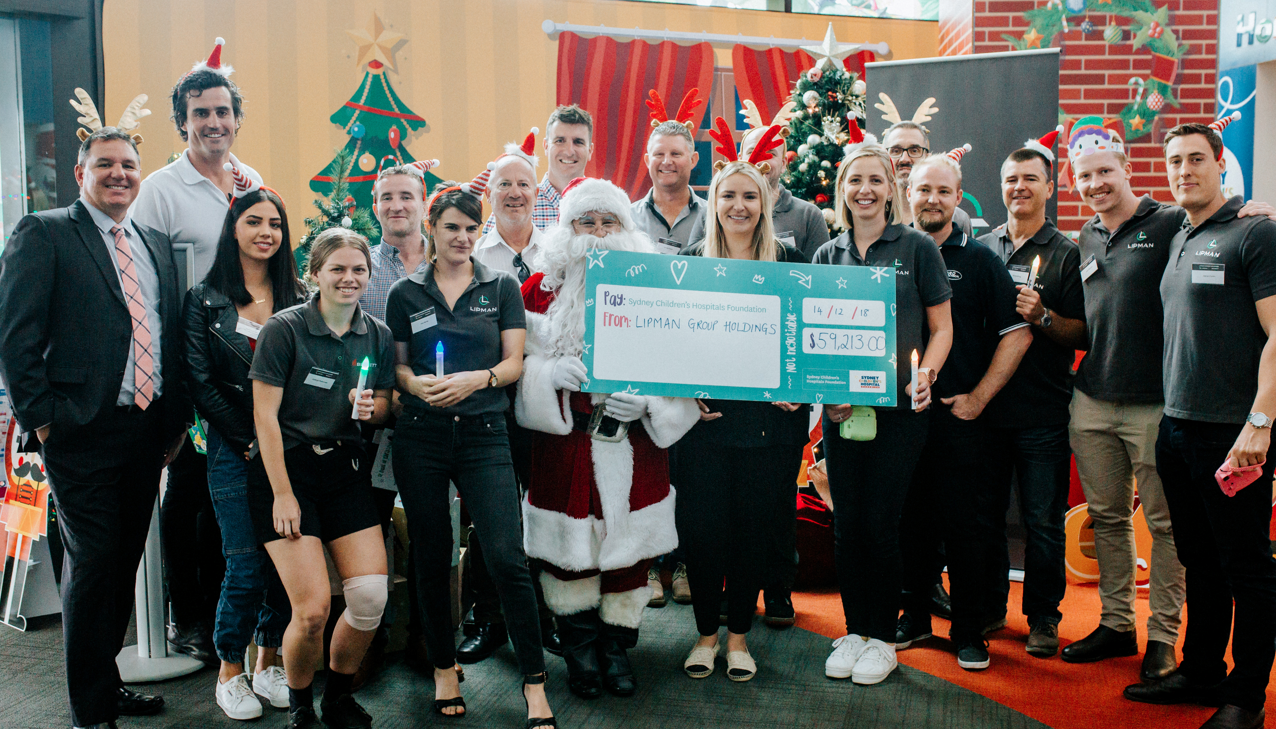 Our Community
We Care for Each Other
Lipman are proud locals throughout New South Wales and all our people truly believe in giving back.
Our people are regularly participating in local community charity events and working with clients throughout projects supporting their events. We enjoy supporting the initiatives that are close to the heart of our people and this has led us to support a diverse range of community initiatives. These include RAW Impact, PCYC, Sydney Children's Hospital, Wesley Mission and Barnardo's.
As a family business, Lipman takes great pride in supporting grass roots organisations that enrich the communities we work and live in.
Lipman also partners with organisations like Supply Nation, an Australian leader in supplier diversity, as we believe in supporting and redirecting spend to include the traditionally underutilised Indigenous business sector. Our projects frequently set targets for the employment indigenous businesses as well as targets for indigenous training opportunities and direct employment. We are proud to be at the forefront of the industry in this respect, consistently exceeding our targets and building long term relationship with indigenous partners across NSW.
Need help
with a project?