Join a high performing
construction team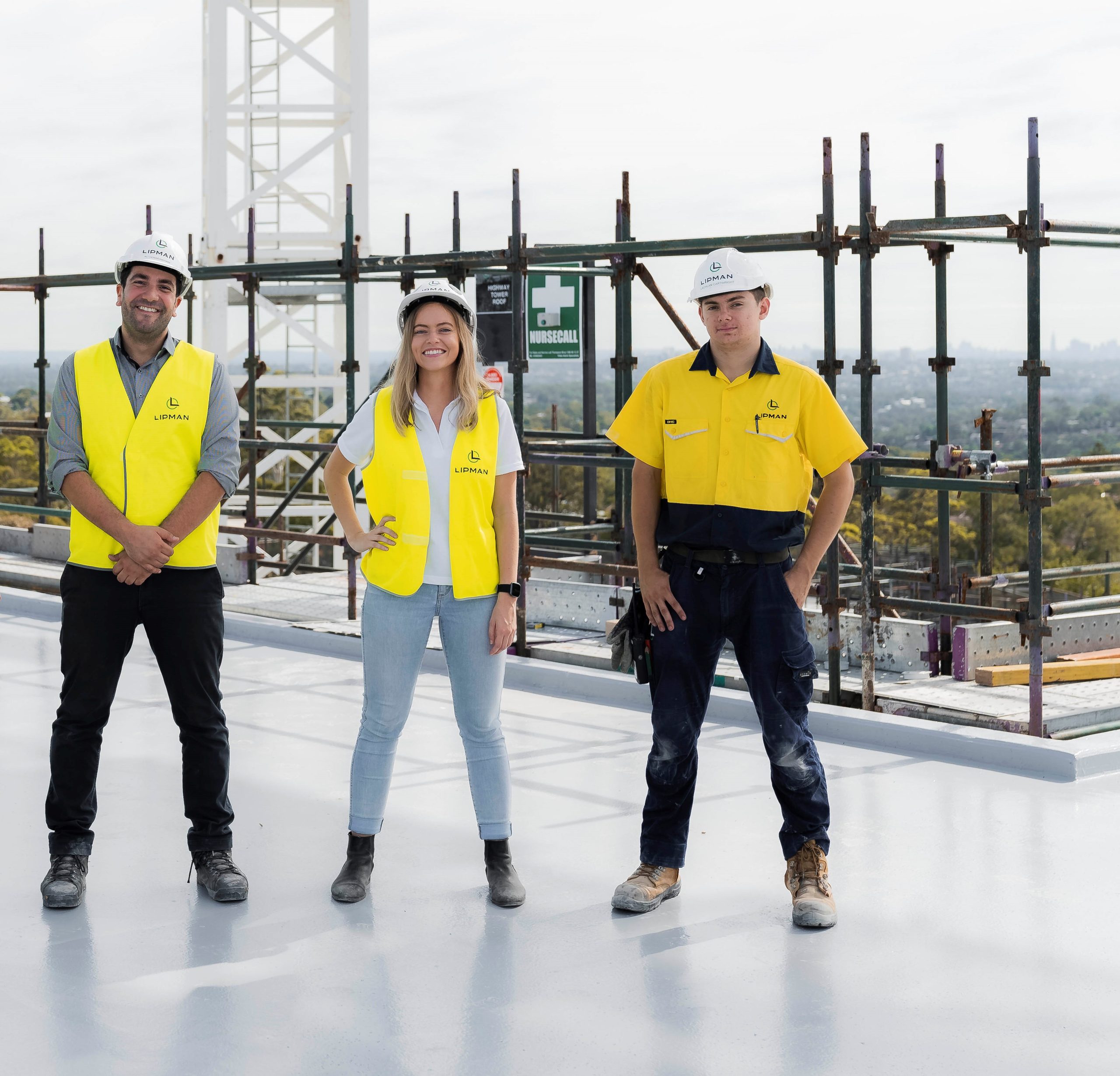 Current Opportunities
Get in Touch
We are always on the lookout for new additions to the Lipman team, particularly in Cadet, Graduate and Apprentice roles, however there are openings all across the Lipman Group. With in-house design management services there's scope to further your design career on the contractor side of the industry and get some hands on experience to build out your CV. With offices across the state, we have opportunities to work in both Sydney as well as the regions and love to see our team move around the group as they develop.
If you're interested in a career in construction or joining the Lipman team we would love to hear from you.
Would you be a good fit?
Come join the team
Ever wondered what it would be like to work at Lipman?
Check out this video where we reveal why we love working here.
We are always looking for the right people to join our team.
If you think you'd be a good fit, please send us your details
at people@lipman.com.au and attach your CV, and we'll
get back to you shortly.
Working At Lipman
Passionate, Experienced and Dedicated
One of the most integral parts of our business is our team of passionate, experienced and dedicated staff, who consistently go above and beyond to deliver and exceed client expectations.
At the heart of this level of service lies a set of clearly defined core values, upheld by our staff at all times, focused on integrity, creativity, service, commitment and care for the projects we undertake and the stakeholders we deal with.
Training and Development
The development of our team is a constant focus and a key part of working at Lipman. We undertake annual career planning sessions and encourage training opportunities both internal and external. We also offer mentoring programs and opportunities to partner with Senior Staff to get guidance on progressing your career.
Career Development
The Lipman business is diverse and there's no shortage of opportunity to take your career in a different direction. With in-house design and estimating services, you can round out your site based knowledge or take a deep dive into Contracts Administration alongside our Commercial Management team. We also offer movement around the state to our regional offices to take on new challenges or take advantage of a tree-change
Diversity and Inclusion
We are committed to removing the barriers for entry to a range of groups that have historically steered clear of construction. This includes indigenous workers, returned service-people, trainees, apprentices and women. Our teams are committed to providing a workplace where everyone is welcome with diversity and inclusion a focus of Senior Management
Women in Construction
Lipman is an ongoing supporter of NAWIC as well as providing support to women in our business to overcome the unique challenges of working in a male-dominated industry. This includes mentorship programs, training and access to a support network to ensure the barriers for entry are removed and our team is set up for success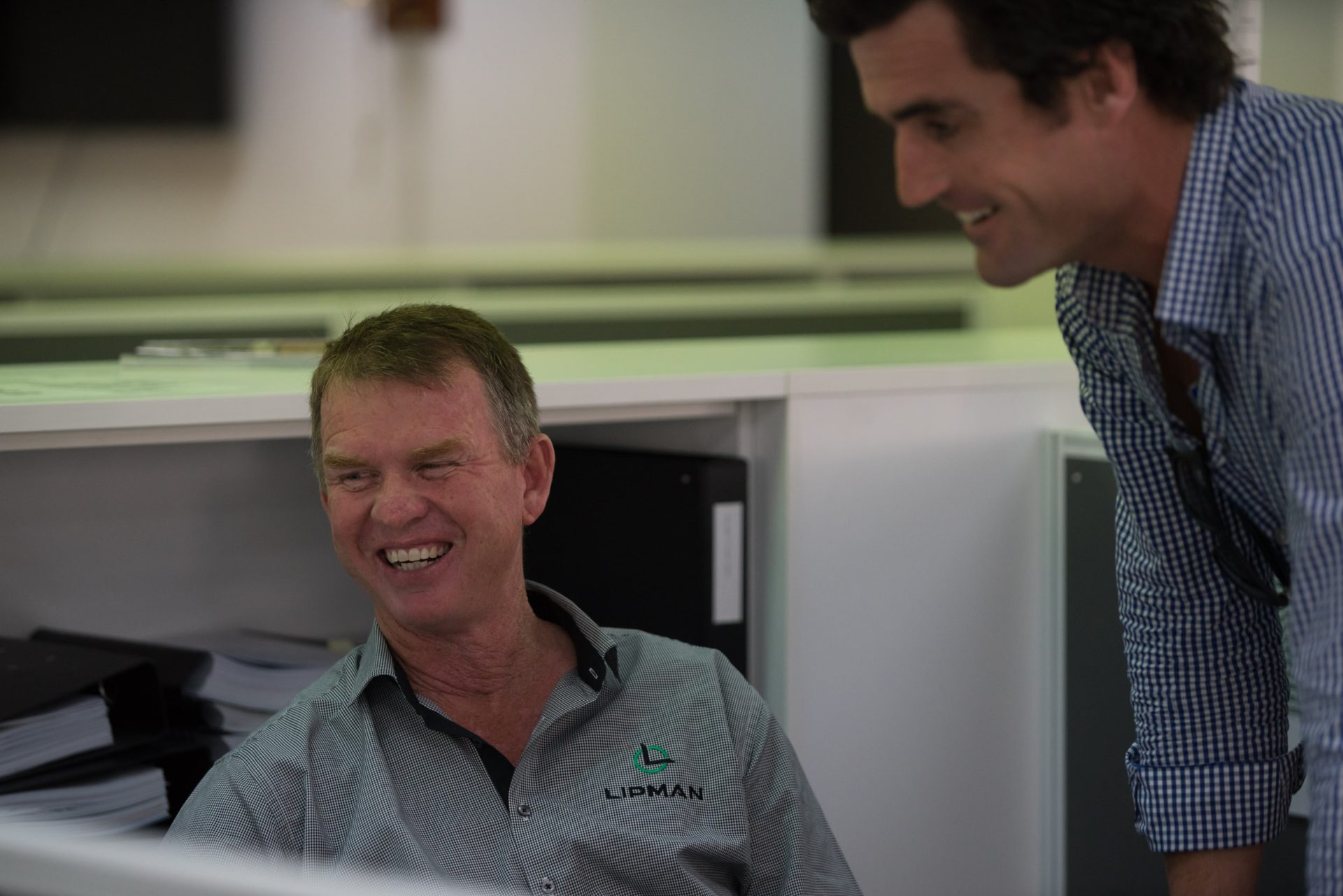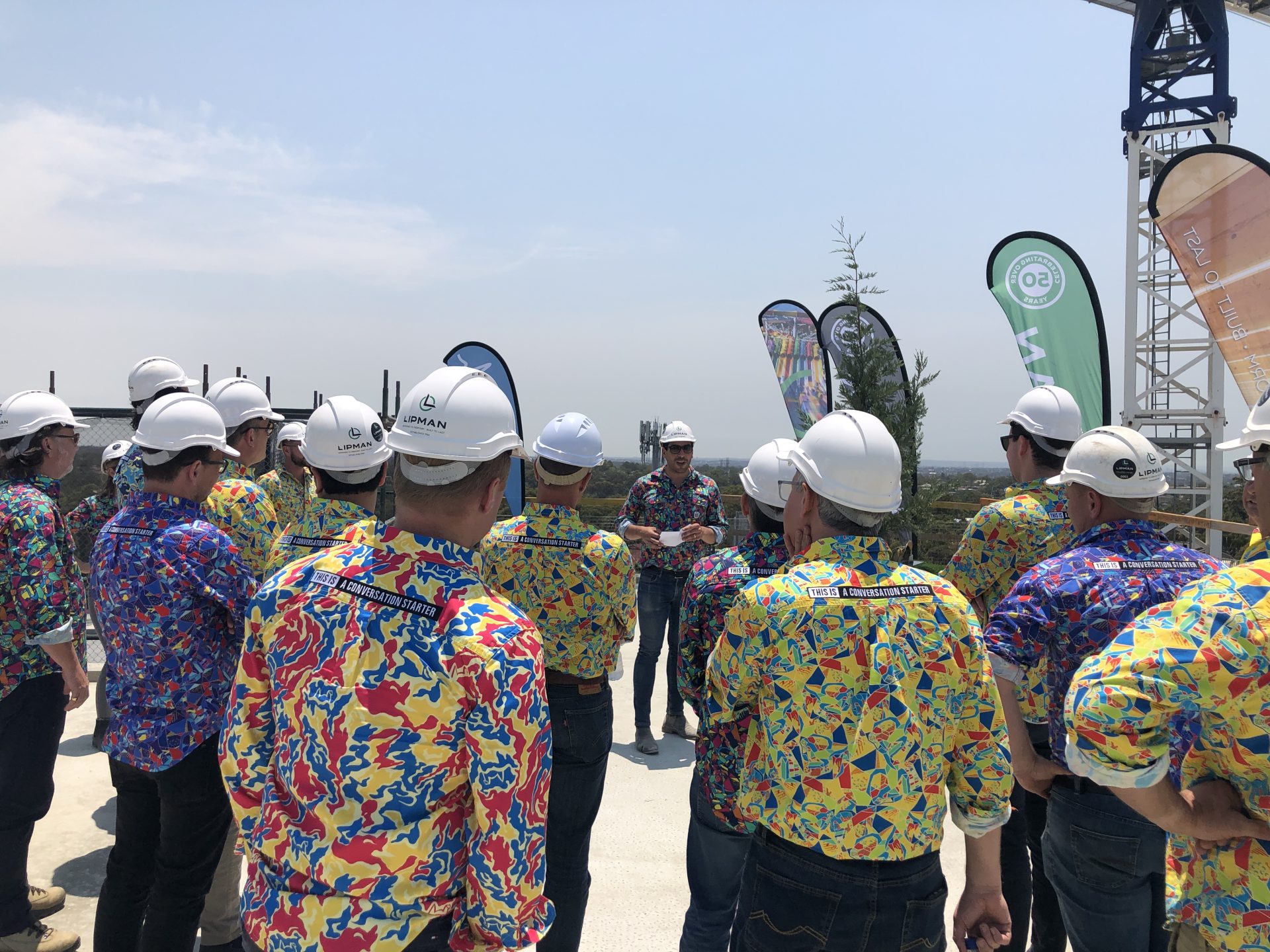 Wellbeing & Mental Health
We Believe in Supporting Our People
The construction industry is a dynamic environment that can take its toll on the mental health of our teams. Left unattended this kind of environment has a range of impacts those in the industry which affects their mental health and general wellbeing.
Lipman has a long standing partnership with Mates in Construction, which looks to address the overrepresentation of construction workers in suicide rates by providing counselling services to the entire project team. MiC also trains our staff to spot the early signs of those who might be struggling and how to offer assistance where it's needed. We are proud of this affiliation that operates across the Lipman Group.
We also understand that our people also have lives outside of work, and we believe in the importance of providing support to our people and their families.
Lipman has partnered with an Employee Assistance Program, Acacia Connect, who knows how important it is to provide support through everyday challenges and all matters that cause concern at work or home.
Our teams also partner with TradeMutt, wearing loud shirts on a Friday to start a conversation around mental health.
Modern Slavery
Acting Ethically with Integrity Compassion and Respect
Lipman has a strong commitment to its values of acting ethically, with integrity, compassion and respect. In line with the UN Guiding Principles on Business and Human Rights and values, Lipman is committed to respecting and promoting human rights consistent with the Modern Slavery Act 2018.Our commitment is underpinned by our zero-tolerance approach, focusing on people and inaction to reported cases of slavery.