Lipman Board of Directors – Tour Sydney Projects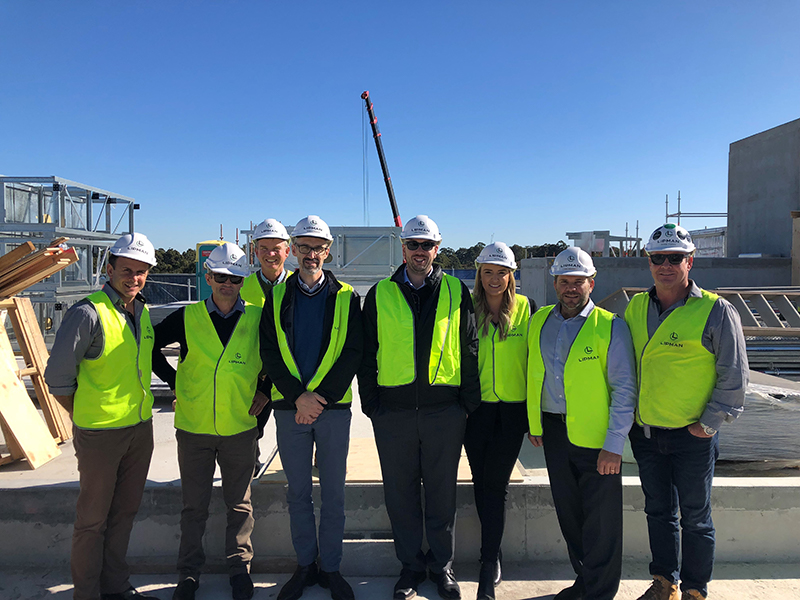 After the 28th of May Board Meeting, the Lipman Group Board members went on a tour of selected sites in Sydney using a convoy of Lipman branded vehicles. Below are some photos of the day as they visited the Macquarie University Arts Precinct, Arden Anglican School & Baptistcare Kellyville projects. The Board were impressed by the projects and the interaction with our people, and were genuinely excited to see the "coal face" in operation! They were extremely appreciative of the warm welcome they received from the site teams and were disappointed they didn't have more time to visit all the sites!
The site visits by the Board are generally seen as a way of staying connected across all levels of the business; a key ingredient of the Lipman culture. In this instance, the visits also represented an important opportunity for Shane O'Brien (Group Manager – Safety) and the site teams to discuss some of the key safety challenges that we face every day in our industry.
The Board is passionate about ensuring that anyone and everyone that sets foot on a Lipman site goes home safely to family and friends. Thanks to all who made the time to share your insights.
You may also be interested in…