Western Cancer
Centre Dubbo
Overview
Life-saving cancer treatment and diagnostic services
Jointly funded by the NSW Government and Commonwealth Government , the Western Cancer Centre aims to improve health outcomes for people with cancer in NSW's Central West.
Constructed in Dubbo this first-class cancer centre provides critical services and care to patients and families, much closer to home. The new centre houses a PET diagnostic scanner and 16 chemotherapy treatment spaces. The two-storey cancer centre alongside the new main hospital building is aimed at enhancing the delivery of healthcare available at the Dubbo Hospital Campus.
The project included:
• 16 chemotherapy spaces
• Bunker for radiation treatment
• PET CT scanner for cancer diagnostics
• Wellness space to provide support and well-being services to patients and families
• Patient car park.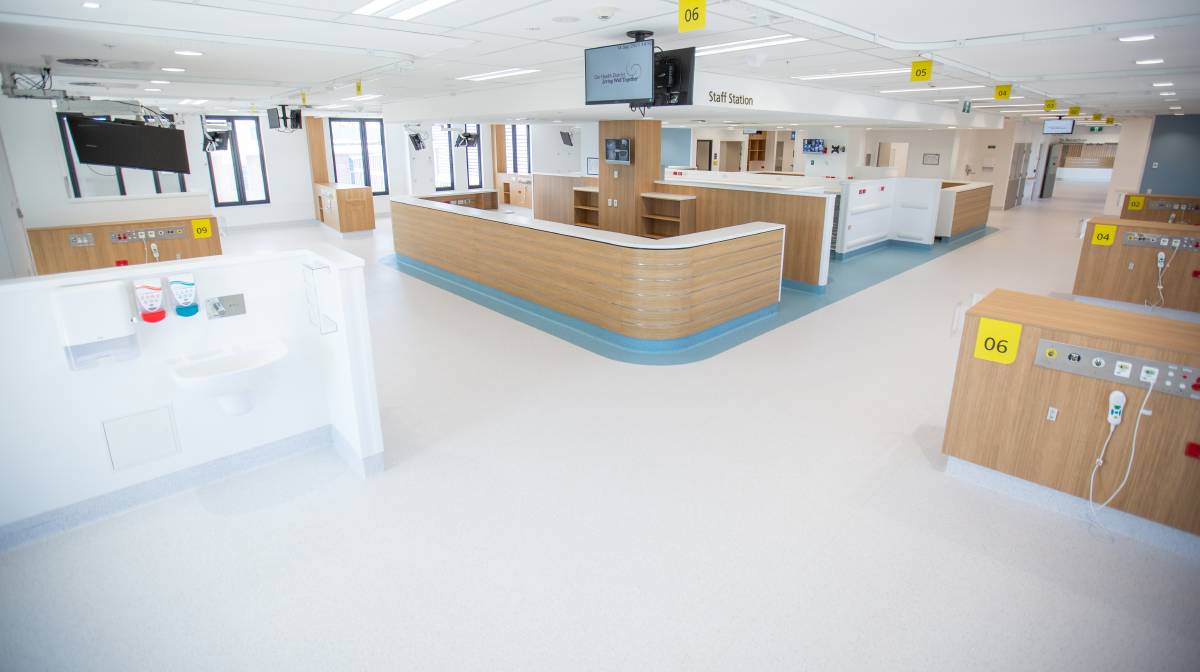 Highlights
A first for the area
The Western Cancer Centre provides life-saving cancer care to thousands of people living in Dubbo and far western NSW including the communities of Walgett, Bourke and Cobar. The new cancer centre significantly expands chemotherapy services and provides access to radiation therapy and PET CT services in Dubbo for the first time. The cancer centre was built in conjunction with the Dubbo Hospital Redevelopment – Stages 3 and 4.
You may also be interested in…
Need help
with a project?